DIFS
Daily Ionospheric Forecasting Service
Developer
BAE SYSTEMS Advanced Technology Centre
Technical Group
Ionospheric Effects & Activity Forecast
SDA objective
Provision of HF and satellite comunications conditions forecasting services, providing propagation SATCOM link outage reports.
Products
The DIFS SDA provides two types of ionospheric forecast.
The first is aimed at HF sky-wave users and provides a propagation report describing current and forecast ionospheric conditions.
The second provides SATCOM users with a forecast of outages on SATCOM links in different latitudinal regions and time sectors.
Link to Project WebSite
The DIFS website is currently not operational. If you are interested in this service or need further information please contact Nigel Wheadon
SDA description
The objective of this two year project is to develop space weather services and capabilities that address the needs of specific users. The work will lead to an improved understanding by the user community of potential space weather effects and the economic benefit of the current and possible future space weather services.

We aim to:

Enhance the performance of an existing Daily Ionospheric Forecasting Service (DIFS) and extend its region of applicability to areas beyond Western Europe.
Implement new automated services for the provision of space weather forecasting for SATCOM communicators making full use of the information available on ESA's SWENET.
Distribute the forecasts via email, web-services and SWENET
Examine the operational performance of the services.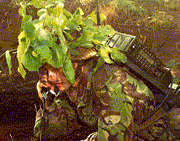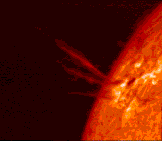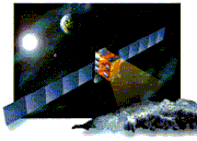 Our approach will address the user requirements of both the civil and the military communities, and consider the way in which the new services will be used by both sectors. The solution will also make use of the plethora of available data sources, including SWENET, as well as maximising the benefit of local sensors. The existing HF service offered by BAE SYSTEMS will be enhanced and developed further. Consideration of the users' requirements on the frequency and forecasts will be taken into account as well as the timeliness of delivery of the forecasts. New services to provide forecasts to the satellite communications users' community will be developed, based on the users' requirements, and tested prior to establishing a routine service.

The services will be provided automatically and a post operational analysis will be undertaken to establish the accuracies of the results. An exploitation plan will also be developed within the second year. Provision of HF and satellite forecasting services is expected to continue for a further three years after completion of this phase of the work.

The outputs will be various study reports and the provision of services for HF and SATCOM users.
Contact / Manager
Nigel Wheadon
Address:
West Hanningfield Road, Great Baddow
Chelmsford, Essex, CM2 8HN
UK
E-mail:
nigel.wheadon@baesystems.com
Telephone:
+44 1245 242143